Mikhail Makarios III
1913- 1977
Cypriot Politician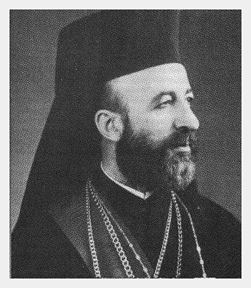 Mikhail Makarios received his education in Greece and the United States. He was ordained in 1946 and in 1950 he became Archbishop and Primate of Cyprus.
The British suspected Makarios of collaborating with anti-British terrorists, and exiled him. Makarios returned to Cyprus in 1959, and became Prime Minister.
With the exception of a short interval in 1974, Makarios remained head of state until his death. Throughout it all, Makarios maintained his dual role of head of state and head of church.