Rosa Luxemburg
1870- 1919
German Revolutionary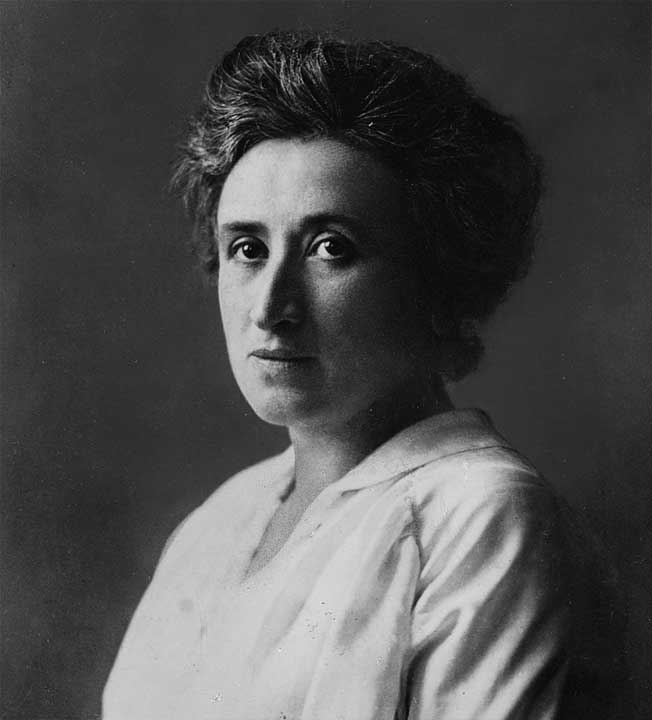 Rosa Luxemburg was born in Poland in 1870 and became a Socialist in 1890, helping to establish the Polish Socialist Party. She took part in the uprising of 1905 in Russian Poland.
Having obtained German citizenship through marriage, Luxemburg lived most of her adult life in Germany, where she was also involved in leftist activities.
Luxemburg spent most of World War I in prison. In 1919, she helped organize an unsuccessful uprising in Germany. She was caught and killed by German soldiers.