Charles Lindbergh
1902- 1974
American Pilot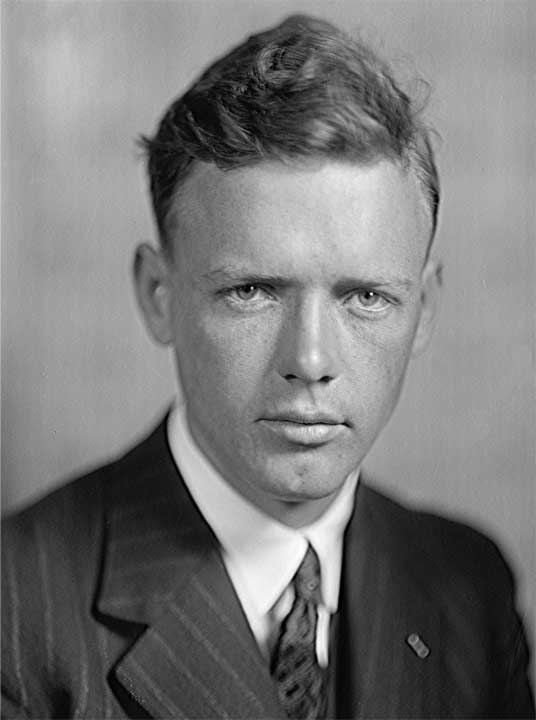 Celebrated US aviator Charles Lindbergh was born in Detroit Michigan on February 4, 1902. He grew up in both Litttle Falls Minnesota where his mother taught high school and Washington DC where his father was a Congressman. Lindbergh dropped out of University of Wisconsin to learn how to fly. He bought his first plane in 1923 at the age of 21. In 1927, enticed by a $25,000 reward, Lindbergh became the first man to fly across the Atlantic non-stop. The mission brought him international fame.
In 1929 he married Anne Morrow and, in 1932, the kidnapping and murder of his infant son became one of the most notorious crimes of the century.
Prior to World War II, Lindbergh was a tacit supporter of the Nazis, and strongly supported American neutrality. After Pearl Harbor, however, Lindbergh fought combat missions in the Pacific. In 1954 he became a Brigadier General.