Curtis Lemay
1906- 1990
Airforce General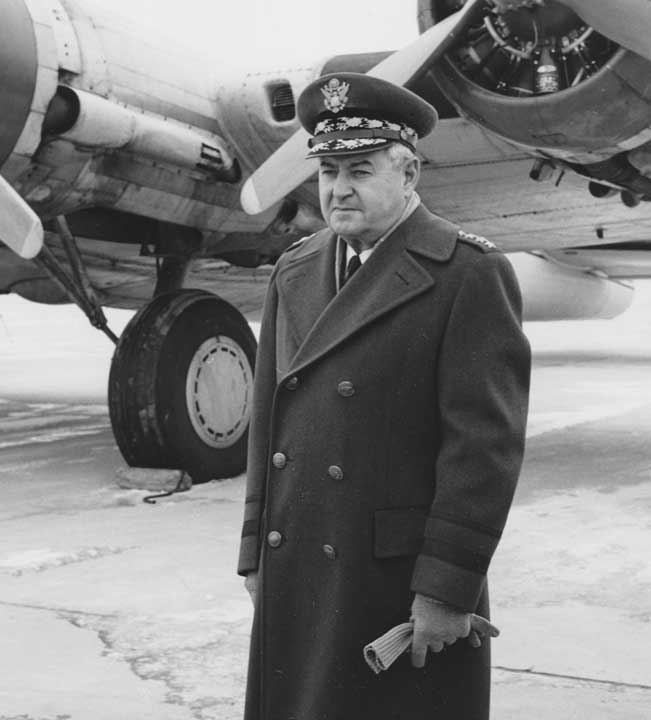 Curtis LeMay was born in Columbus Ohio on November 15, 1906. He went to public schools and Ohio State University where he studied engineering . He became a pilot in 1925. He entered the army as a lieutenant in 1930. During World War II, he commanded a bomber group in England from 1942-44, developing the precision bombing campaign against Germany.
He moved to the Pacific Theater in 1944 and commanded the bombing campaign against Japan. LeMay also led the US airlift to Berlin.
He went on to command the Strategic Air Command and eventually to become commander of the Airforce before his retirement in 1965.
.