Nikita Khrushchev
1894- 1971
Soviet Politician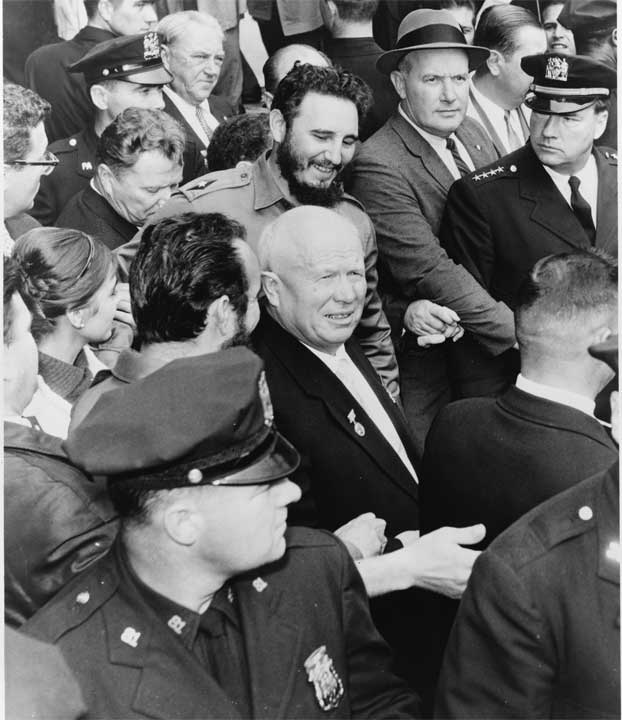 Soviet leader Nikita Khrushchev joined the Communist Party in 1918. He fought in the Civil War and rose rapidly in the party hierarchy.
In 1939 Khrushchev was made a full member of the Politburo. During World War II he organized guerrilla opposition to the Germans in the Ukraine. Upon Stalin's death, Khrushchev became the First Secretary of the Party.
At the 20th Party Congress he delivered a secret speech denouncing Stalin. Khrushchev lost his gamble in the Cuban Missile Crisis and was removed from office in 1964.