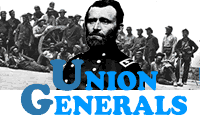 GENERAL THOMAS HOWARD RUGER, USA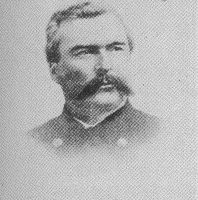 VITAL STATISTICS
BORN: 1833 in Lima, NY.
DIED: 1907 in Stamford, CT
CAMPAIGNS: Shenandoah Valley, Second Bull Run, Cedar Mountain, Antietam, Chancellorsville, Gettysburg, Franklin and Nashville, Kinston and Wilmington.
HIGHEST RANK ACHIEVED: Brigadier General.

BIOGRAPHY
Thomas Howard Ruger was born on April 2, 1833, in Lima, New York. He and his family moved to Janesville, Wisconsin, when Ruger was 13 years old. Appointed to the US Military Academy, he graduated in 1854, and was assigned to the prestigious Corps of Engineers. He resigned nine months later and opened a law office. In June of 1861, he rejoined the army, serving as executive officer of the 3d Wisconsin, a volunteer infantry regiment. He took part in the Shenandoah Valley Campaign, the Second Bull Run Campaign, and at Antietam, where he was wounded. After his recovery, Ruger was appointed brigadier general, to rank from November 29, 1862. His leadership at Chancellorsville earned praise from his superiors, and he was given corps command at Gettysburg. After helping control the draft riots in New York, he participated in Maj. Gen. William T. Sherman's Georgia campaigning. He led troops at Franklin and Nashville, Tennessee, then at Kinston and Wilmington, North Carolina. Following the Civil War, Ruger remained in the army, became head of two Reconstruction departments and fought against Native Americans and railway rioters in the West. He was superintendent of West Point from 1871 to 1876, and retired in April 1897, at the rank of major general. Ruger died in Stamford, Connecticut, on June 3, 1907.