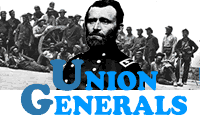 GENERAL JAMES DEERING FESSENDEN, USA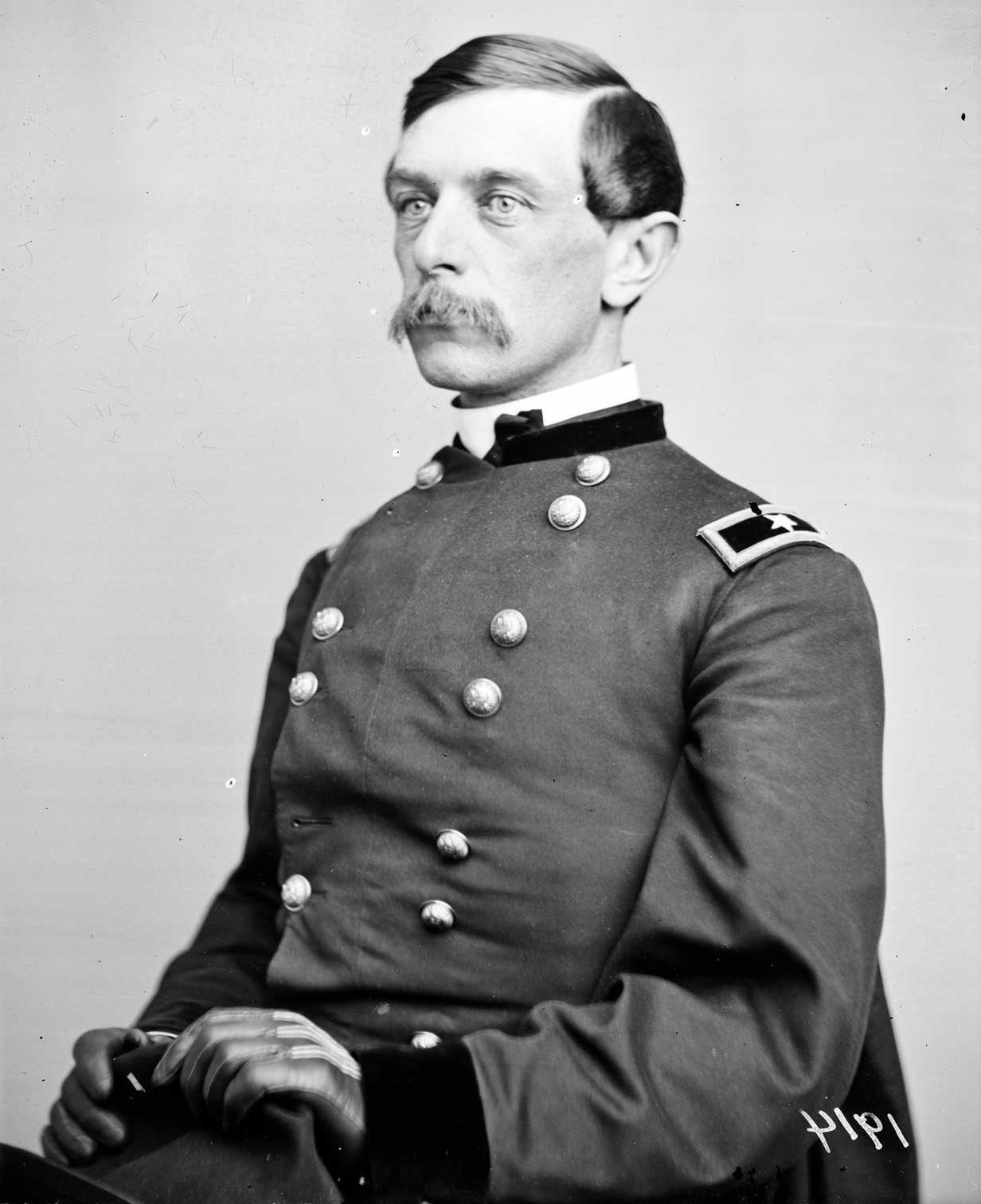 VITAL STATISTICS
BORN: 1833 in Westbrook, ME.
DIED: 1882 in Portland, ME.
CAMPAIGNS: Chattanooga, Resca, Peach Tree Creek,
Third Winchester, and Cedar Creek.
HIGHEST RANK ACHIEVED: Brigadier General (Major General-- Post War).

BIOGRAPHY
James Deering Fessenden was born on September 28, 1833. After he graduated from Bowdoin College in 1852, he studied law, and was admitted to the bar. He became a partner in his father's legal practice, but joined the military when the Civil War began. As a captain, he recruited a company of marksmen, who joined the 2s Regiment of US Sharpshooters. Fessenden's unit saw little action in the winter of 1861-2; so he joined the staff of Maj. Gen. David Hunter, who commanded the Department of the South. In the summer of 1862, Fessenden organized and helped train the 1st South Carolina Volunteers, the first body of black troops in uniform. Hunter had adopted emancipation policies before the federal government had authorized them, so the War Department ordered that the regiment be disbanded. Fessenden returned to staff work, but was injured in a riding accident and left active duty until he recovered. Upon his return to active service, he joined Maj. Gen. Joseph Hooker's staff, then his XI and XII Corps was moved from Virginia to Tennessee. "Fighting Joe" Hooker complimented Fessenden's performance in the Chattanooga Campaign, and Fessenden was recommended for promotion to brigadier general for his service at Resaca (May 1864) and Peachtree Creek (July 1864). He was appointed a brigadier general on August 8, 1864, although his appointment may have had something to do with the fact that his father had become the new Secretary of the Treasury. Fessenden commanded a brigade in Maj. Gen. Philip H. Sheridan's XIX Corps, and served at the Third Battle of Winchester and the Battle of Cedar Creek in the autumn of 1864. After the Civil War ended, Fessenden was sent to Georgia on South Carolina on special service as a brevet major general of volunteers. After leaving the service in 1866, he went back to practicing law in Portland, Maine. He was state register of bankruptcy from 1868 to 1878, and spent was in the state legislature for three terms. Fessenden died on November 18, 1882, in Portland, Maine.