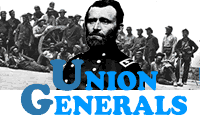 GENERAL PHILIP ST. GEORGE COOKE, USA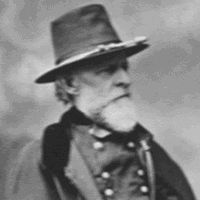 VITAL STATISTICS
BORN: 1809 in Leesburg, VA.
DIED: 1895 in Detroit, MI.
CAMPAIGN: Antietam, Fredericksburg, and Wilderness.
HIGHEST RANK ACHIEVED: Major General.
BIOGRAPHY
Philip St. George Cooke was born on Leesburg, Virginia, on June 13, 1809. After graduating from the US Military Academy at West Point in 1827, he fought in frontier conflicts, the Black Hawk War and the Mexican War. Before the Civil War, he had served as a dragoon officer, a cavalry tactician and an explorer of the West. In the late 1850s, he acted as a US observer in the Crimean War. Cooke had three daughters and a son. Cooke's son, John R. Cooke, became a Confederate general; while two of his daughters joined the Confederate cause, one even marrying Confederate cavalry commander J. E. B. Stuart. Cooke himself and one of his daughters remained loyal to the Union, and the political divisions made the family he subject of gossip across the country. At the beginning of the Civil War, Cooke was a colonel, but was commissioned a brigadier general in the Regular Army in November of 1861. Given command of the cavalry forces in Washington, D.C., he took part in Major General McClellan's Peninsula Campaign. Cooke led a cavalry division in front of Yorktown, and at the Battles of Williamsburg, Gaines' Mill and White Oak Swamp. For the rest of the war, Cooke served in administrative capacities. Until August of 1863, he served on a courts-martial, commanded the Baton Rouge until May of 1864, and led the Union's recruiting service until the end of the war. Brevetted a major general in March of 1865, he continued fulfilling administrative duties until his retirement in October of 1873. During his retirement, Cooke wrote books about his life in the army. He died in Detroit, Michigan, on March 20, 1895.