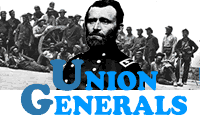 GENERAL THEODORUS BAILEY, USA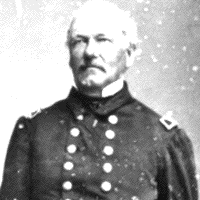 VITAL STATISTICS
BORN: 1805 in Chateaugay, NY.
DIED: 1877 in Washington, DC.
CAMPAIGNS: Pensacola and New Orleans.
HIGHEST RANK ACHIEVED: Admiral.
BIOGRAPHY
Theodorus Bailey was born in Chateaugay, New York, on April 12, 1805. After studying at Plattsburg Academy, he entered the US Navy in 1818, as a midshipman. Before he was promoted to lieutenant in 1827, he served off the coast of Africa and in the Pacific Ocean. Bailey went on two naval world cruises, then commanded the storeship "Lexington," serving off the California coast during the Mexican War. By the time he completed a second tour in the Pacific, Bailey was promoted to captain. Ordered to Panama to protect Americans during the 1856 uprising, Bailey was commended for his effective and discreet work. In 1861, he commanded the steamer, "Colorado," on blockade duty at Pensacola, Florida. There he helped in the effort against the city, and commanded the expedition that destroyed the "Judah," a Confederate privateer. Bailey was appointed second in command to Capt. David G. Farragut, and took an active part in the capture of New Orleans. In 1862, he described the battle to the Secretary of the Navy as: "a contest between iron hearts in wooden vessel and ironclads with iron beaks — and the iron hearts won." Bailey was one of the two men sent into New Orleans to demand the city's surrender, then carried the news of victory to Washington. Commissioned an admiral on July 25, 1866, and soon retired. Bailey died in Washington, D.C., on February 14, 1877.