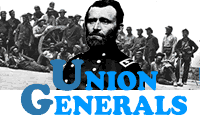 GENERAL ROMEYN BECK AYRES, USA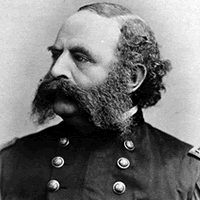 VITAL STATISTICS
BORN: 1825 in Montgomery County, NY.
DIED: 1888 in Brooklyn, NY.
CAMPAIGNS: Bull Run, Antietam, Gettysburg, and Petersburg.
HIGHEST RANK ACHIEVED: Lieutenant Colonel.
BIOGRAPHY
Born in Montgomery County, New York, on December 20, 1825, Ayres studied at the US Military Academy. Graduating in 1847, he served in the occupation forces in Puebla and Mexico City after the Mexican War. After this, he served in various posts on the frontier and Eastern garrison, until he was promoted to the rank of captain of the 5th Artillery in 1861. He fought in the First Battle of Bull Run, serving under Brig. Gen. Irvin McDowell, and remained in the Army of the Potomac until the end of the world. In 1962, he was promoted to brigadier general, and was assigned to the V Corps after he served in the artillery at Antietam. From Chancellorsville to the end of the war, Ayers served in brigade and divisional command. At Gettysburg, he commanded the 1st Division, then went on to lead the 2nd Division in fighting around Petersburg. Ayers was wounded there, and by the end of the war, he had received brevets for gallantry as brigadier and major general in the volunteer and Regular Armies. He spent a year commanding the Reconstruction District of the Shenandoah then, in 1866, he returned to the Regular Army, with the rank of lieutenant colonel. In the 1870s, Ayers served in garrison duty in the South, and was sent to Florida as a colonel of the 2nd Artillery in 1879. Ayers died on active duty, at Fort Hamilton, New York, on December 4, 1888.