Richard Lee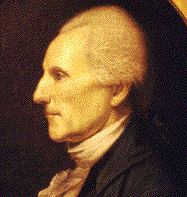 Richard Henry Lee was born in 1732 at Stratford Hall in Westmoreland County, Virginia. He received an excellent education both with private tutors and at the Wakefield Academy in England. He went on to tour Europe while he was abroad, and then returned to home in 1751.
Lee was intrigued by politics from a very young age. In 1757, when he was just twenty-five years old, he took on the position of justice of the peace for Westmoreland County. In 1758 he entered the House of Burgesses where he remained until 1775.
A true revolutionary, Lee was one of the first men to express opposition to British rule, and he was one of Patrick Henry's first supporters. At Continental Congress Lee, unlike his more introverted and less ambitious brother, Francis Lightfoot Lee, proved to be a charismatic leader and brilliant orator. He is best known for having introduced the independence resolution of June 7, 1776. Due to an illness in the family, he was not present at the formal signing of the Declaration of Independence on August 2, 1776, but signed it at some later date.
In 1779 Lee left the Congress due to illness and a loss of political influence. He subsequently returned home and served as a State legislator from 1780 until 1784. He served in congress from 1784 until 1789, and even held the post of president during his first year there. In 1787 he was elected to but refused to attend the Constitutional Convention. He feared that the document would bring about an excessive centralization of power, and fought hard for the inclusion of a bill of rights. Toward the end of his life, in 1789, Lee was elected to the Senate, but illness forced him to resign three years later. He died in 1794 at the age of sixty-two, and was buried in his family's cemetery not far from Hague, Virginia.