Huntington, Samuel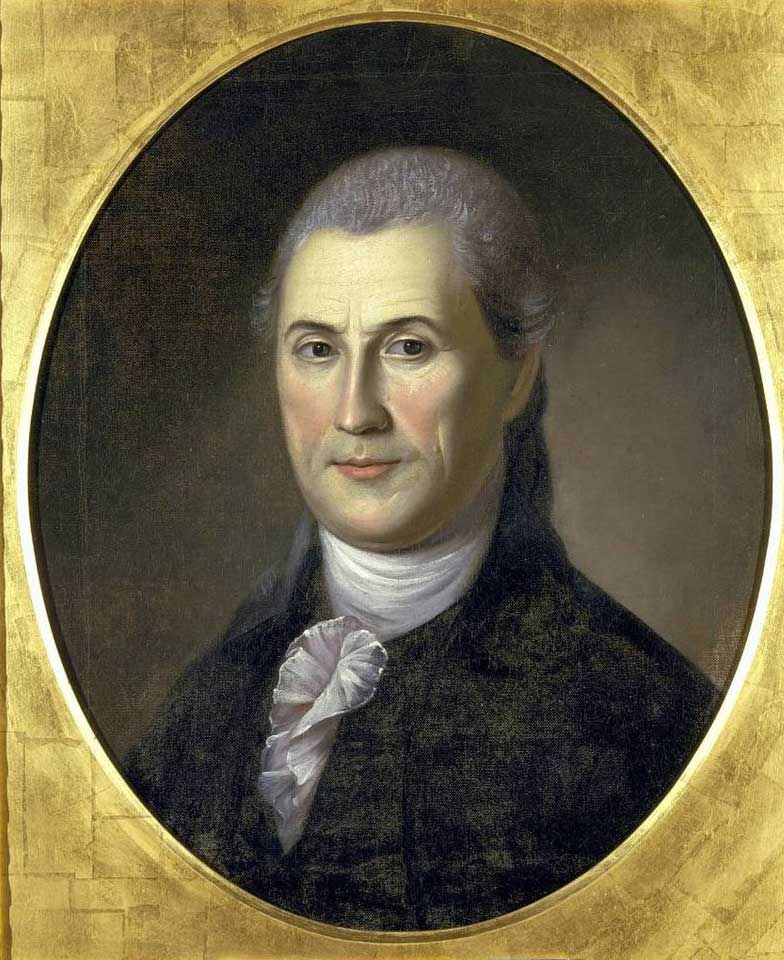 Samuel Huntington was born in Whindham, Connecticut in 1731. He received very little education as a child, and was apprenticed to a cooper by the age of sixteen. His desire to better himself lead him down a path of self-education, however, and he pursued legal studies on his own. In 1758 he won admittance to the bar and then went on to set up his own practice. Huntington prospered in his chosen field and became an important community leader.
Huntington became a member of Connecticut's legislature in 1764. He was chosen for the position of King's Attorney of the colony in 1765. By 1774 though, he had begun to sympathize with the Colonies and their frustrations with the Crown. He joined the Revolutionaries, and in 1776 he commenced his service as a delegate to the Continental Congress. His attendance soon became sporadic due to poor health though. Nevertheless, he acted as President of the National Congress from 1779-1781, and presided when the Articles of Confederation were adopted on March 1, 1781.
Later in life, Huntington continued to be active in Connecticut politics. He was appointed chief justice of the Superior Court in 1784. In 1785, he became Lieutenant Governor, and finally, in 1786, he became Governor. He held the latter position for the rest of his life. He died in 1796 at the age of sixty-five and was laid to rest in the Old Burial Ground.