Harrison, Benjamin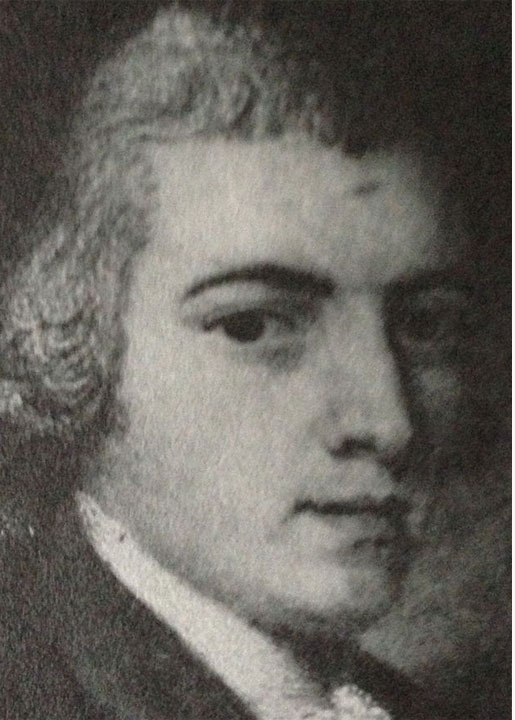 Benjamin Harrison was born in 1726 in Charles City County, Virginia. For a time, he studied at the College of William and Mary, but in 1745, not long before he was to graduate, he returned home to manage the family plantation left by his father who had just passed away. Later on, he became the owner of eight plantations, and was involved in the shipping business.
Harrison's political career began in 1749 when he entered the House of Burgesses. The Burgesses first became involved in the revolutionary movement when Parliament began to debate the Stamp Act in 1764. They appointed a committee to draft a protest, and Harrison was one of those involved in writing it. His conservative nature came through the following year, however, when the Stamp Act was passed, and he refused to follow Patrick Henry's call to civil disobedience. Later, as tensions between Parliament and the colonies grew stronger though, Harrison decided to take the side of the patriots. His service in the House of Burgesses came to an end in 1774 when it was disbanded by the Royal Governor, but in this same year he was chosen to serve on the first Continental Congress where he was an important contributor to committees dealing with financial, foreign, marine and military affairs. Between 1776 and 1777, he chaired those deliberations which lead to the signing of the Declaration of Independence, as well as the those concerning the Articles of Confederation.
In 1777 Harrison left the Congress and returned to Virginia where he served as speaker in the lower house of the Virginia legislature until 1781. In 1781 he became Governor and served three consecutive terms until 1784. He died in 1791 at the age of sixty-five and was laid to rest in his family's cemetery. Both his son, William Henry, and his great-grandson, Benjamin, served as the ninth and twenty-third presidents of the United States.