1851 Erie Railroad Reaches the Great Lakes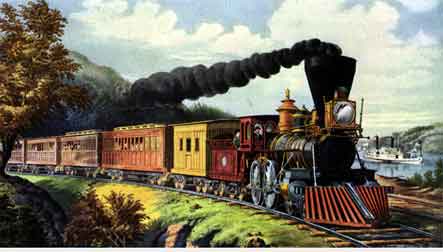 In May 1851 the Erie Railroad reached Dunkirk New York on Lake Erie. The first train to traverse the line had President Filmore and Americas elder statesman Daniel Webster on board.
---
In May, the Erie Railroad finally reached Lake Erie, achieving the goals of its founders. The railroad was founded in 1829. Its goal was to build a railroad to the West from New York. When the railroad reached Lake Erie, it became the first rail connection between the East Coast and the Central part of the country. Less than 20 years later that connection was extended all the way to California.