Tweed Corruption in NY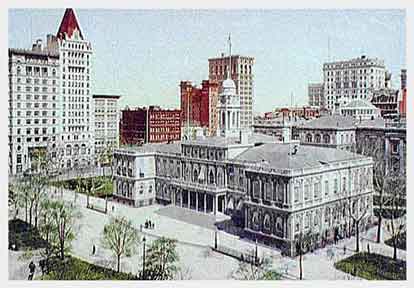 William "Boss" Tweed, the head of what had became known as Tammany Hall, was exposed of having stolen between $75 million and $200 million from the city over the years. The exposure of such large scale corruption helped propel the movement for reform in American politics.
William Tweed was but one of many big city political bosses. These bosses ran a government which was a power unto itself. It would insure itself political support by handing out jobs to its supporters and helping them with various problems they had with government. The bosses were particularly adept at gaining support from new immigrants.

In addition, the political bosses used their power to steal from the local governments. The most notorious was William Tweed. One example of his corruption was a three story townhouse which he charged the city 12.5 million for building; approximately 20 times its actual cost.

While his deeds were well known, no one dared report about William Tweed. Finally, the New York Times, despite an offer of $5 million not to publish the information, printed an expose on his activities. As a result, Samuel Tilden, a special prosecutor, prosecuted Tweed, who after a detour to Cuba ended up in prison.