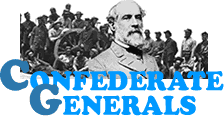 GENERAL CAMILLE ARMAND JULES MARIE,
PRINCE de POLIGNAC, CSA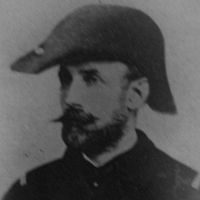 VITAL STATISTICS
BORN: 1832 in Millemont, Sience-et-Oise, FRANCE.
DIED: 1913 in Paris, FRANCE
(Last surviving Confederate Major General).
CAMPAIGNS: Shiloh, Corinth and Red River.
HIGHEST RANK ACHIEVED: Major General

BIOGRAPHY
Camille Armand Jules Marie, Prince de Polignac, was born on February 16, 1832, in Millemont, Seine-at-Oise, France. Born into a distinguished French family, he served with honor in the French army during the Crimean War. Resigning his commission in 1859, he came to Central American to explore and study the plant life there. When the Civil War began, he offered his services to the Confederacy, and was appointed Gen. P. G. T. Beauregard's chief of staff, with the rank of lieutenant colonel of infantry. He fought at Shiloh and Corinth, and was later promoted to brigadier general. Polignac's greatest contribution to the Confederate effort was his victory in the Red River Campaign in the spring of 1864. On June 13, 1864, he was promoted to major general. Polignac went to France in March of 1865 to ask Emperor Napoleon III for aid for the Confederacy. Before he got very far in negotiations, he learned of General Lee's surrender, and decided to retire to his estate in France. There, he wrote articles about the Civil War, and outlived all other Confederate major generals. Polignac died in Paris, on November 15, 1913, and was buried in Germany.