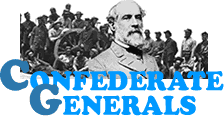 GENERAL ARCHIBALD GRACIE, JR. CSA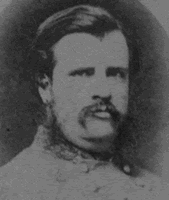 VITAL STATISTICS
BORN: 1832 in New York City, NY.
DIED: 1864 in Petersburg Siege Line.
CAMPAIGNS: East Tennessee, Kentucky, Chickamauga, Knoxville,
Bean's Station and Petersburg.
HIGHEST RANK ACHIEVED: Brigadier General.
BIOGRAPHY
Archibald Gracie, Jr., was born in New York City, New York, on December 1, 1832. Gracie was born into a prominent New York family, and went to Heidelberg, Germany to study. He graduated from West Point in 1854, and served on the northwestern frontier. In 1856, he resigned from the army, and joined his father in a cotton-brokerage business in Mobile, Alabama. Young Gracie became involved in the state militia. When the secession crisis began, Gracie's father returned to New York, but Archibald, Jr. remained in Alabama as a militia captain of the Washington Light Infantry. Young Gracie seized the federal arsenal at Mount Vernon, Alabama, under the orders of Alabama Gov. Andrew B. Moore, before the state left the Union. Gracie and his troops joined the 3d Alabama Infantry, and were sent to Virginia. After being promoted to brigadier general to rank from November 4, 1862, he fought in the Battle of Chickamauga, the Siege of Knoxville and the fighting at Bean's Station, where Gracie was seriously wounded. He recovered, and was assigned to duty under Gen. P. G. T. Beauregard, fighting on the Petersburg siege lines. Gracie was killed by Union artillery on December 2, 1864, while he was observing enemy movements. His father had Gracie's body moved to New York City after the Civil War ended; and Francis O. Ticknor wrote a poem of eulogy, entitled "Gracie, of Alabama."