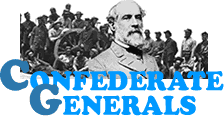 GENERAL JOHN CARPENTER CARTER, CSA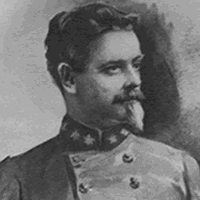 VITAL STATISTICS
BORN: 1837 in Waynesborough, GA.
DIED: 1864 in Franklin, TN.
CAMPAIGNS: Shiloh, Chickamauga, and Atlanta.
HIGHEST RANK ACHIEVED: Brigadier General.
BIOGRAPHY
John Carpenter Carter was born in Waynesborough, Georgia, on December 19, 1837. He studied at Cumberland University in Lebanon, Tennessee, then attended the University of Virginia. Returning to Tennessee, he taught law at Cumberland University. He left the university and set up a law practice in Memphis, Tennessee, shortly before the Civil War. Early in 1861, he joined the Confederate armed forces as a captain in the 38th Tennessee Infantry. Carter led troops at Shiloh, exhibiting courage and presence of mind. His skills impressed his superiors, and led to his rapid promotion through the ranks. He commanded troops at Perryville and Stone's River, where he won more praise for his conduct. After Chickamauga, Carter and his troops were on detached duty, so that they were not able to take part in the Chattanooga Campaign. In 1864, Carter took over Brig. Gen. Marcus J. Wright's command, and led forces in the Atlanta Campaign. Carter was commissioned a brigadier general to rank from July 7, 1864. He temporarily took over Maj. Gen. Benjamin F. Cheatham's division at the Battle of Jonesborough, then returned to Tennessee to participate in the Union invasion of the state. Carter was mortally wounded on November 30, 1864, in a charge against the Confederates at Franklin; and died on December 10, 1864.