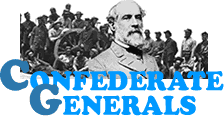 GENERAL ROBERT BULLOCK, CSA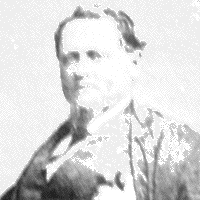 VITAL STATISTICS
BORN: 1828 in Greenville, NC.
DIED: 1905 in Ocala, FL.
CAMPAIGNS: Missionary Ridge, Chickamauga, and Atlanta.
HIGHEST RANK ACHIEVED: Brigadier General.
BIOGRAPHY
Robert Bullock was born in Greenville, North Carolina, on December 8, 1828. He became a lawyer, but left his practice to enter the Confederate armed forces. He became a captain in the 7th Florida Infantry. After being wounded at Stone's River, he recovered and led troops at Chickamauga. At Chickamauga, his regiment lost many troops, but managed to capture 150 prisoners. Bullock also took part in the Battle of Missionary Ridge and part of the Atlanta Campaign. Appointed a brigadier general, he led Brig. Gen. Jesse J. Finley's brigade in the Army of Tennessee. Bullock also took part in General Hood's Franklin and Nashville Campaign. By the end of the war, he was a field commander. After the Civil War, Bullock returned to practicing law in Florida, and was elected a probate court judge in Marion County in 1866. In 1879, he was elected to the state legislature. He went on to serve two terms in the US House of Representatives. He died in Ocala, on July 27, 1905. while serving as a county judge.