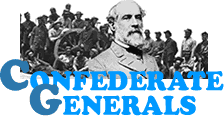 GENERAL JOHN CALVIN BROWN, CSA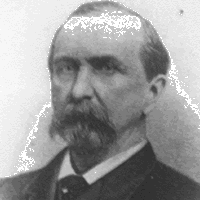 VITAL STATISTICS
BORN: 1827 in Giles, TN.
DIED: 1889 in Red Boilings Springs, TN.
CAMPAIGNS: Stone's River, Chickamauga, and Chattanooga.
HIGHEST RANK ACHIEVED: Major General.
BIOGRAPHY
John Calvin Brown was born on Giles County, Tennessee, on January 6, 1827. When the Civil War began, he was a successful lawyer, active in conservative Whig-Unionist politics. In 1860, he was part of the electoral college, then went on a long trip to Europe. Once he heard about the conflicts in his own state, he returned to enlist in the Confederate army as a private. Became colonel of the 3d Tennessee Infantry, but was captured in the fall of Fort Donelson. After being exchanged, he was appointed a brigadier general on August 30, 1862. Assigned to the Army of Tennessee, he fought and was wounded at the Battle of Perryville. Brown took part in the Tullahoma Campaign, the Battles of Stone's River and Chickamauga and the siege of Chattanooga. After a short period of duty in Georgia, he was promoted to major general on August 4, 1864. Upon his return to Tennessee, he fought in the Battle of Franklin. The losses among his troops were staggering, and Brown himself was so badly injured that he was never able to return to combat duty. In respect to duty, he joined the Army of Tennessee in its surrender in North Carolina a month later. After the war ended, Brown returned to his law practice, and was elected governor of Tennessee twice (1870, 1872). He became president of a railroad company and a coal and iron company. Brown died on August 17, 1889, in Red Boiling Springs, Tennessee.