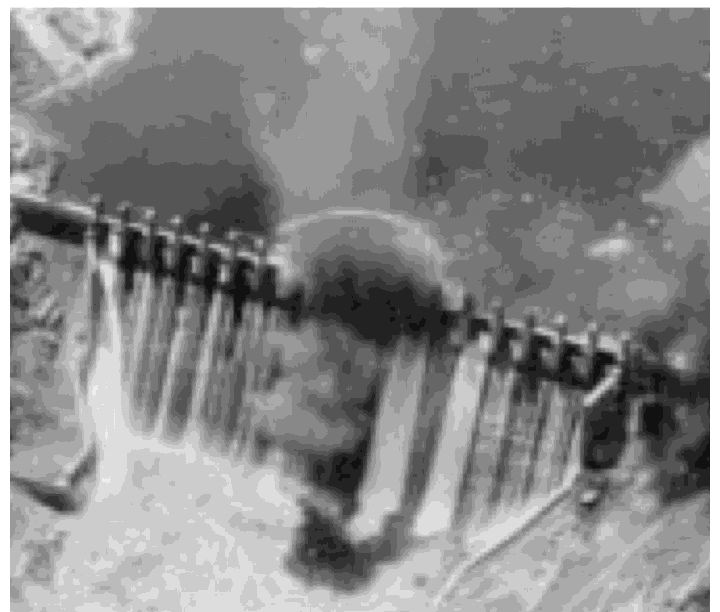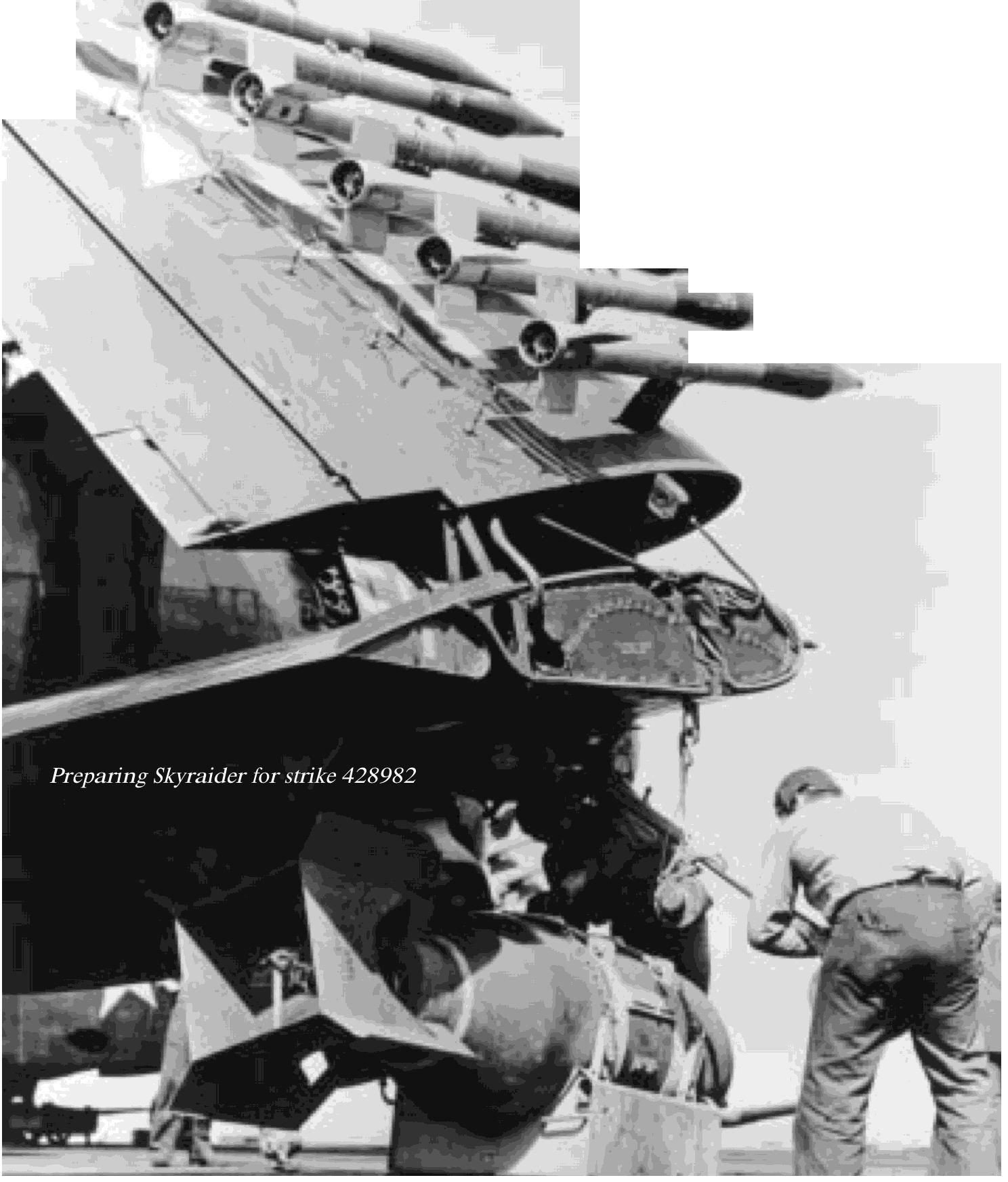 1951-Continued
UNITED STATES NAVAL AVIATION 1910-1995
191
.
,.
Deflector diverts jet exhaust on F9F takeoff 423763
ADs destmy Hwachon Dam in only aelial tOlpedO
in use in Korea 428678
8-15 April When reports
indicated the possibility of an
amphibious attempt on
Formosa from the China
coast, Task Force 77 left the
Korean area temporarily to
make a show of strength in
the Formosa Strait. From 11
to 14 April the force steamed
off the China coast and flew
aerial parades outside the
international limit off the
mainland.
1 May In the first and only
use of aerial torpedoes in
Korean combat, 8 Sky raiders
and 12 Corsairs from Princeton
made an attack on the
Hwachon Dam. Destruction
and damage to the flood gates
released the waters of the
reservoir into the Pukhan River
and prevented Communist
forces from making an easy
crossmg.
1 June MAW -1 inaugurated
the policy of basing one
squadron immediately in the
rear of the First Marine
Division to provide ground
alert aircraft which were on
call through the Joint
Operations Center for close air
support missions.
-
- .
.-
.
.. ,
| | | |
| --- | --- | --- |
| | 9 | |