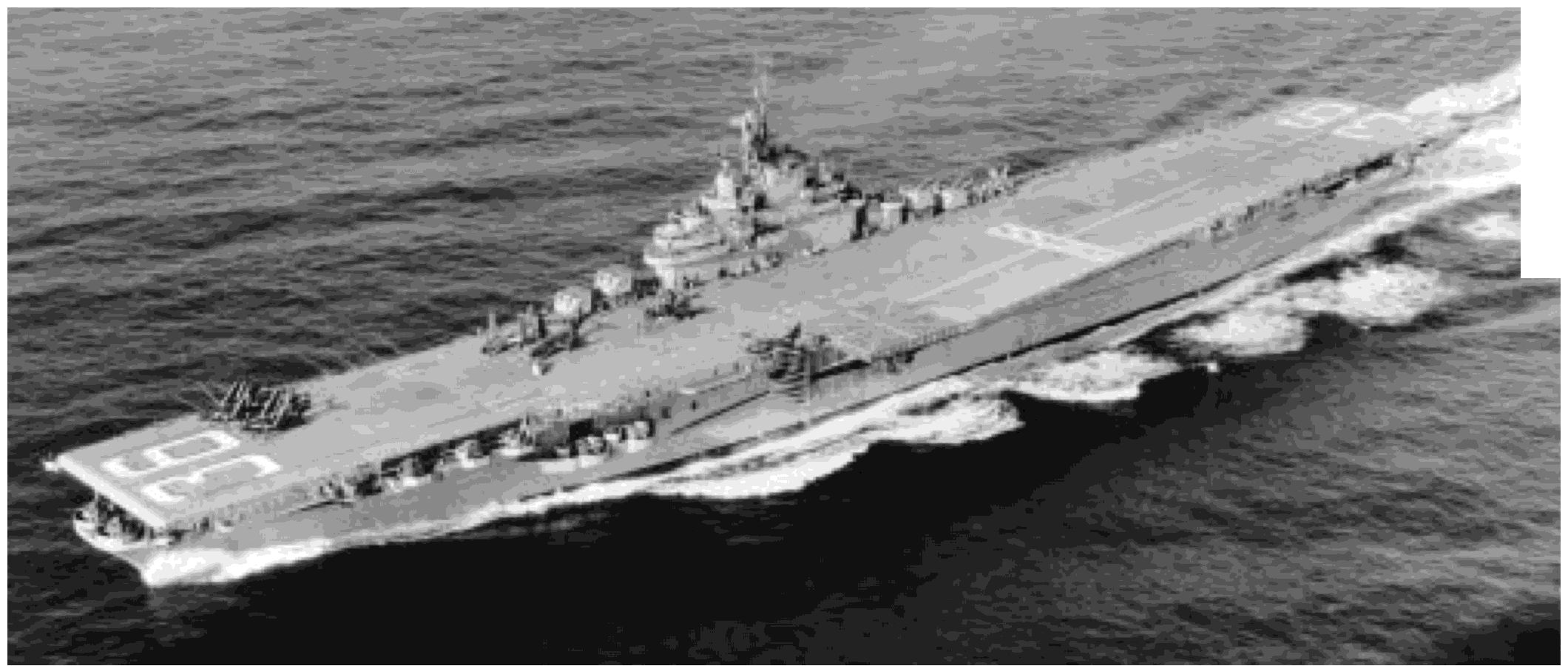 1952-Contin ued
rier air force of Task Force 77 teamed up with 5th AF,
MAW-I, Republic of Korea Air Force and British air
elements to spread destruction on the supply concen-
trations in and about the city.
1 September Mississippi (EAG 1), having been out-
fitted with Terrier surface-to-air missiles at the
Norfolk Naval Shipyard, reported to Commander
Operational Development Force to participate in the
missile's evaluation.
3 September The Naval Ordnance Test Station,
Inyokern, Calif., fired the first fully configured
Sidewinder air-to-air missile, thereby initiating an
extensive period of developmental testing.
8 September Deputy Chief of Naval Operations
(Air) became responsible for all phases of basic and
technical training of personnel for air launched mis-
siles. However, the training program was to be
administered through the Commander Naval Air
Technical Training Command. The Bureau of Per-
sonnel had formerly been responsible for all individ-
ual training.
15 September VX-4 was established as a unit of Air
Force, Pacific Fleet, at the Naval Air Missile Test Center
(NAMTC) to conduct operational evaluation tests of
air-launched missiles. The squadron's initial test
assignment was to assist with tests of Sparrow 1.
UNITED STATES NAVAL AVIATION 1910-1995
195
1 October Aircraft carriers designated CV and CVB
were reclassified as Attack Carriers and assigned the
designation CVA.
3 November A Regulus Assault Missile (RAM) was
launched from Norton Sound off the Naval Air Missile Test
Center (NAMTC) and landed on San Nicolas Island in the
first shipboard demonstration of the RAM missile system.
12 November The final configuration of the ZP3K
(later ZSG-3) nonrigid airship was flown and accepted
at NAS Lakehurst. The airship was a modernized anti-
submarine configuration of the K model and was
designed especially for carrier-based operation. Thirty
K-class airships were so configured.
18 November The feasibility of using a helicopter
as an aerial minesweeper was demonstrated in the first
of a series of tests conducted by VX-l pilots flying an
HRP-l helicopter off Panama City, Fla.
16 December Princeton, operating in the Sea Test
Range of the Naval Air Missile Test Center (NAMTC),
catapulted F2H-2P control planes and then launched a
Regulus assault missile. The pilots of the control
planes guided the missile to a target point on San
Nicolas Island, where they transferred control to other
pilots who successfully landed the missile.
1953
12 January In the initiation of test operations
aboard the Navy's first angled deck carrier, Antietam,
.. 1
F9F Panther takes off from Antietam during the operational suitability tests of angled flight deck 477063
| | | |
| --- | --- | --- |
| | 13 | |